'Bur Targe' Wall Art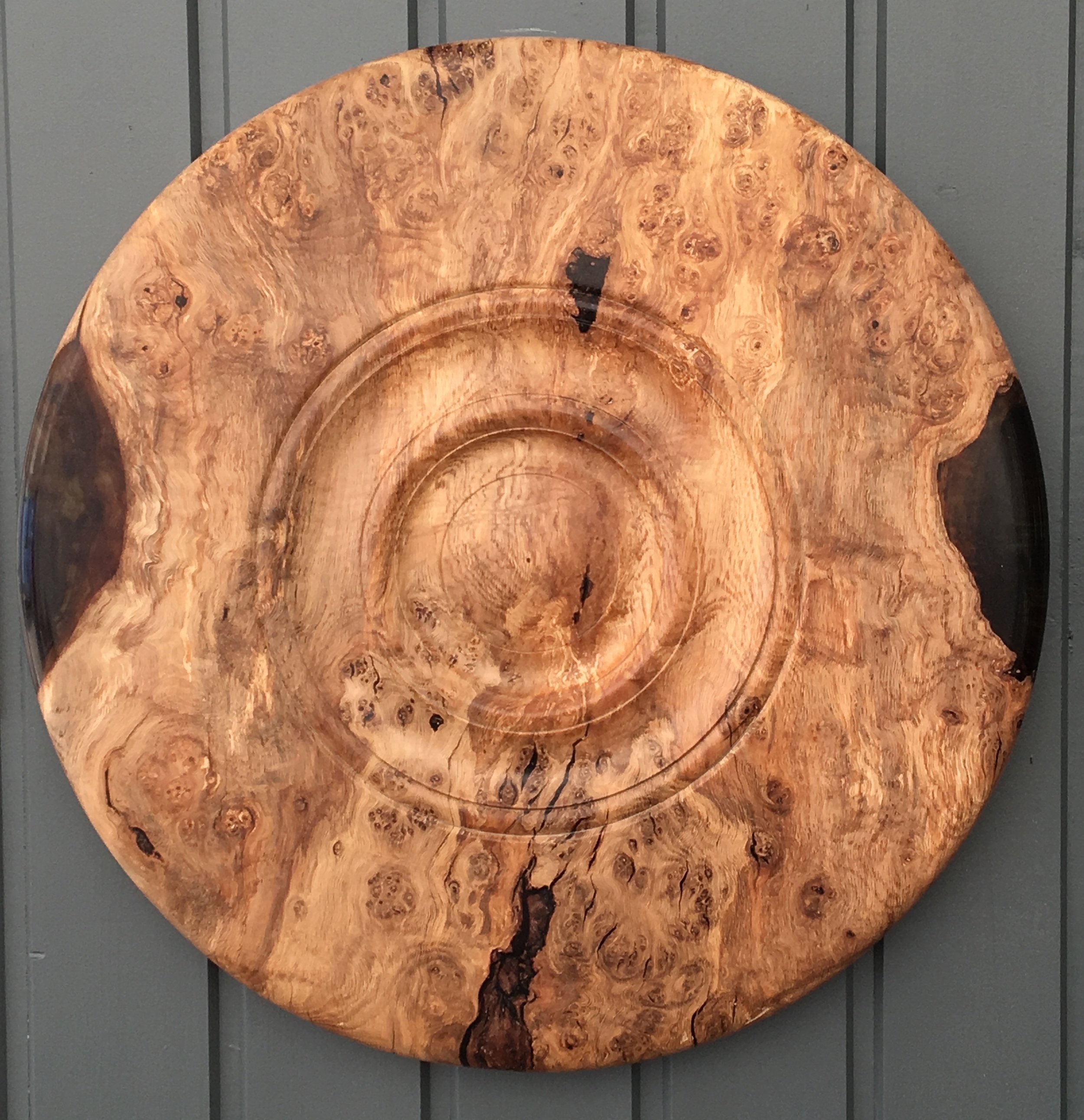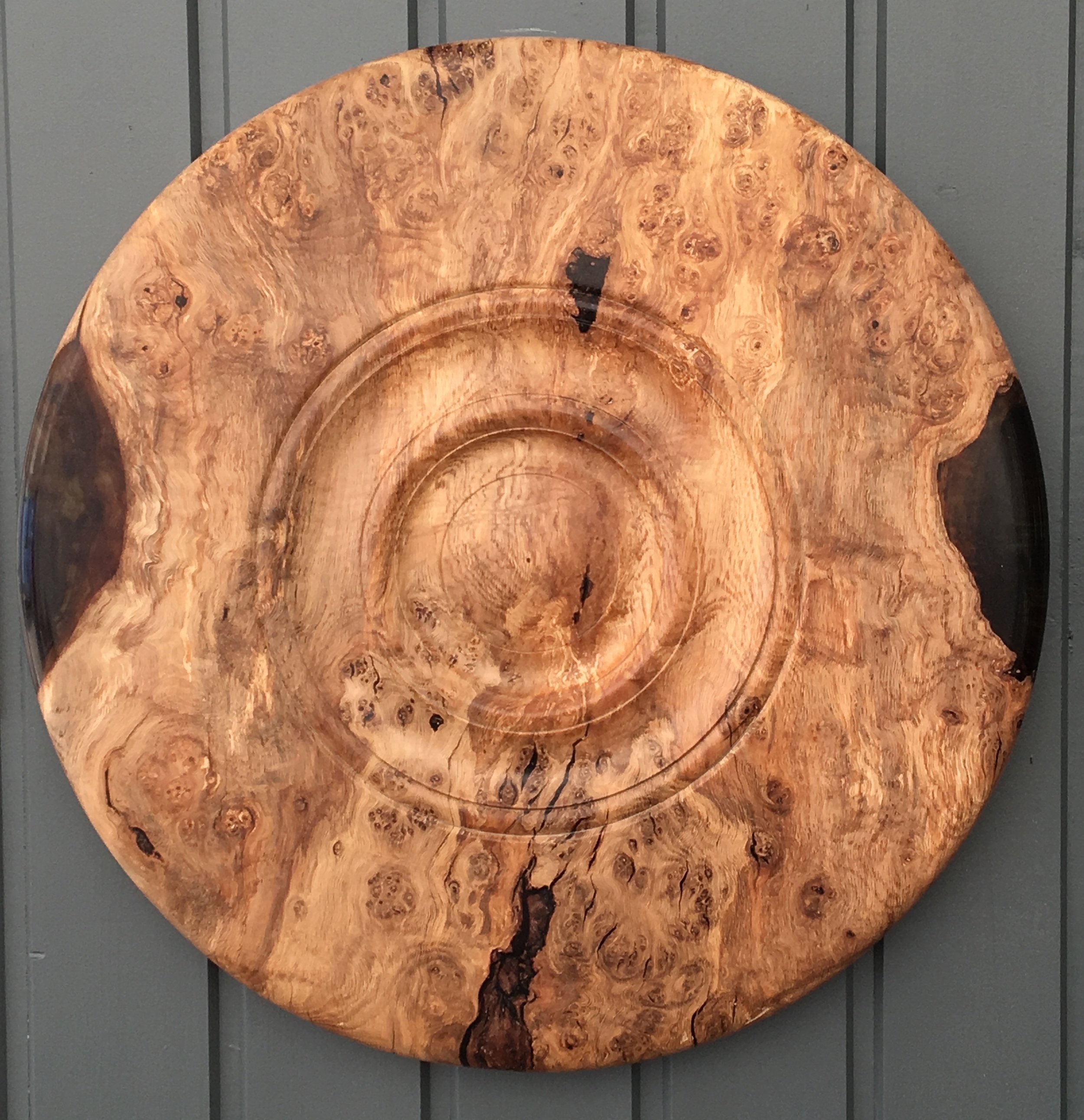 'Bur Targe' Wall Art
This one-of-a-kind, unique statement piece of wall art would make a magnificent addition to your home, making a statement in any room.
This piece is made from English character Bur Oak and has been complimented with blue resin accents for a truly beautiful look.
It has been coated with multiple layers of Microcrystalline wax to enhance the fabulous grain pattern and providing a lustrous finish, making for a beautiful decorative piece of art.
The dimensions of this piece of art are;
530mm Diameter
Inspiration
'Bur Targe' wall art was inspired by a visit to Port Issac in Cornwall, England where myself and my children were skimming stones in the sea.
I wanted to re-create the shoreline and the ripples created by the stones as they hit the water.
I found some amazing pieces of English Bur Oak in my local saw mill. Using my lathe I turned the ripples that reflect the sea with the natural character of the wood representing the rugged shoreline.
**** Please call to purchase this item ****
NOTE
Please contact me to arrange shipping and I can then advise shipping costs. The shipping costs at checkout are not appropriate for this item.
All dimensions are approximate.
This is a natural hand made creation and there will be by its very nature some minor imperfections.